KitchenCraft Natural Elements Acacia Wood Magnetic Knife Holder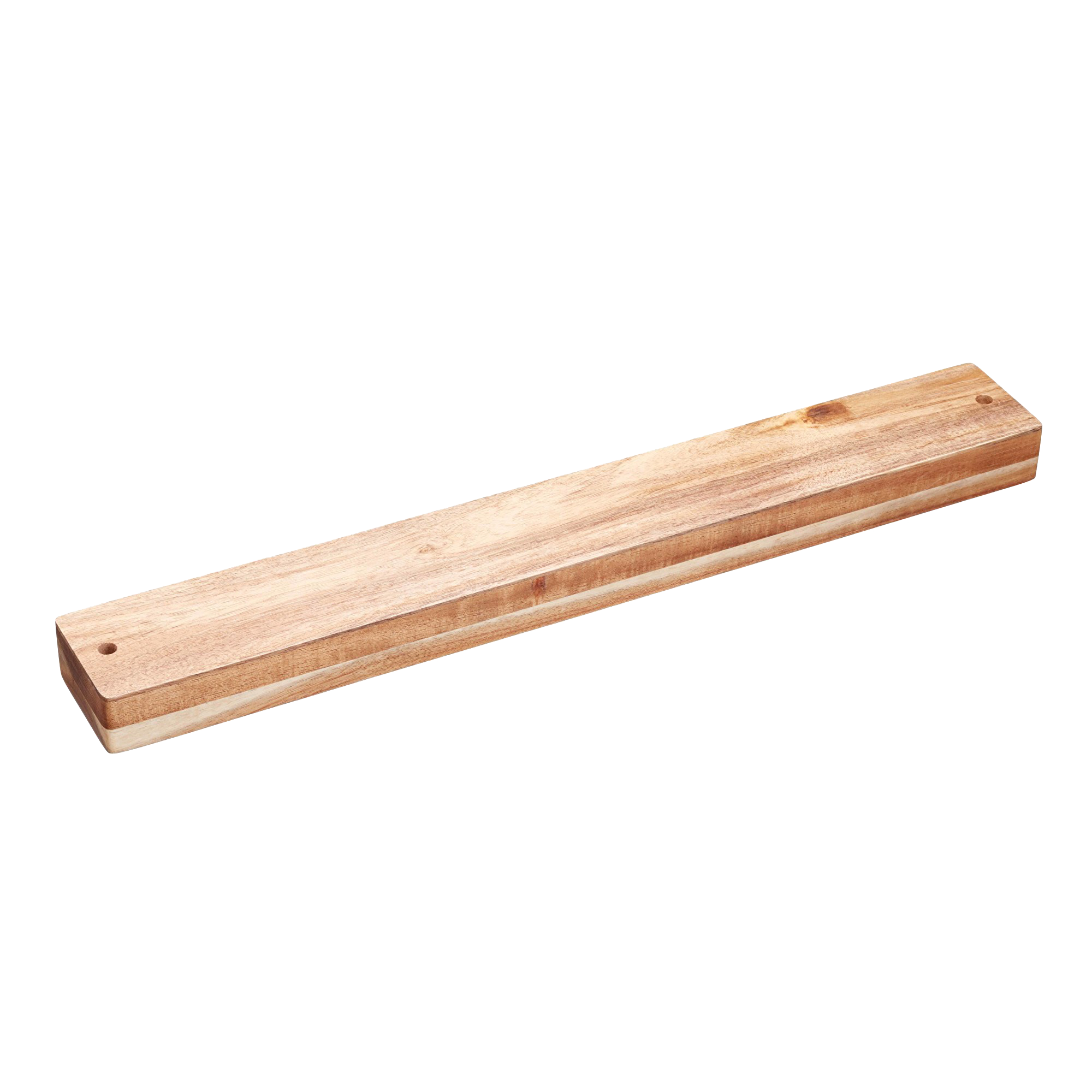 KitchenCraft Natural Elements Acacia Wood Magnetic Knife Holder
Decrease kitchen drawer clutter, and show off your knives in striking style with this magnetic knife holder from KitchenCraft Natural Elements. Crafted from acacia wood, it has a concealed magnetic strip to provide you with a beautiful, space-saving solution.

This powerful magnet holds your knife blades securely in place. So, you don't need to worry about them hitting the floor. It also makes them look as if they're floating - a striking feature that's sure to get kudos in any kitchen.

Putting it together is a quick and easy job too. You can attach it to any kitchen wall. And, better still, it comes with all the wall fixings you need to assemble it in the box!