Wüsthof Classic 20cm Cook's Knife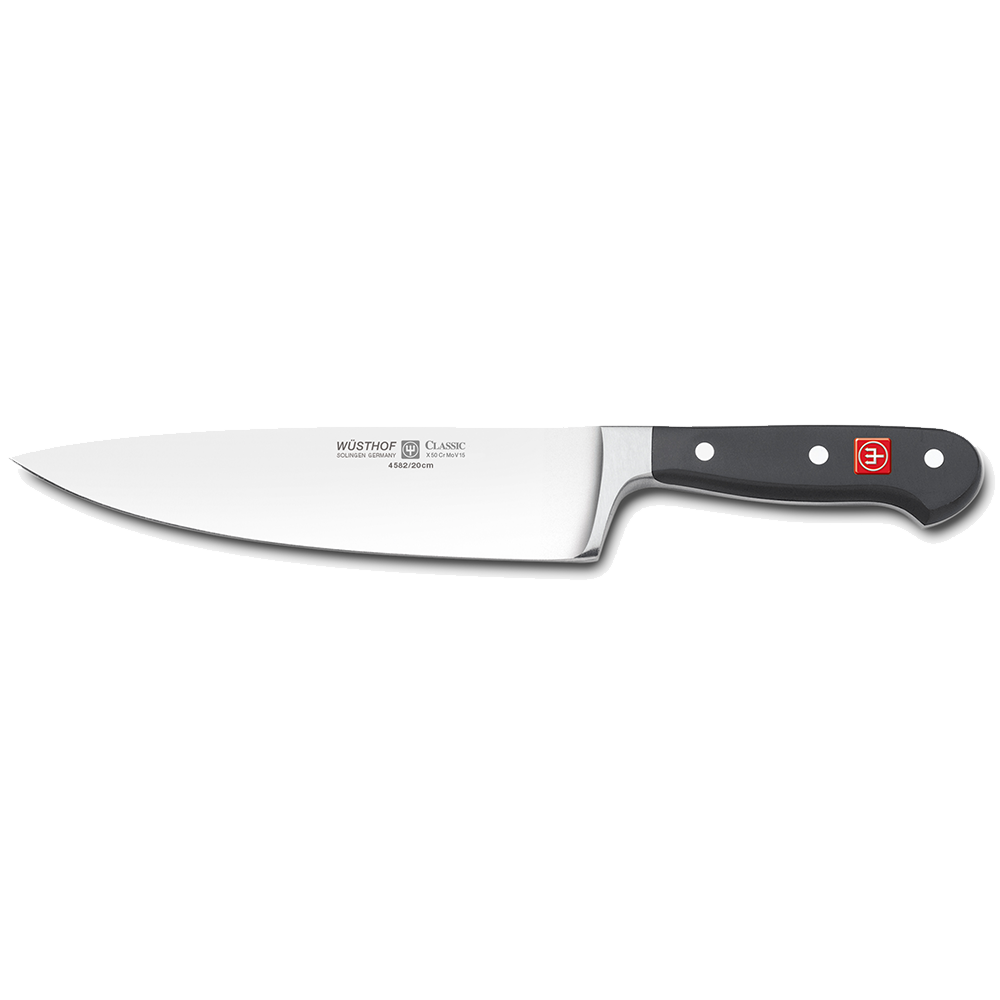 Wüsthof Classic 20cm Cook's Knife
This 8" cook's knife is a perfectly balanced knife for everyday slicing and dicing, ideal for most foods. The cooks knife is the most essential knife for your kitchen.
The Classic is the most popular forged knife in the Wüsthof range - a classic design with steel rivets and the characteristic red Trident on the black handle.
The Classic range has a vast selection of models, with perfect workmanship creating a traditional, timeless look.